Charles Croce-Spinelli is passionate about cars and has been since childhood. Fallen into the pot of motor racing thanks to a successful family transmission, his innate knowledge was very quickly reinforced by lessons acquired over the years and meetings, anchoring even more his enthusiasm for this sector. A passion that can be found today both in his private and professional life, in his capacity as Director of Development at PSPI, an expert in special property insurance. Although the company has already been offering products and services to owners of so-called "exceptional" cars for several years, it is also beginning to make a name for itself with young teams, acting as a trusted intermediary between them and insurers. First visible manifestation of this involvement: the mythical Le Mans 24 Hours race!
Meeting with Charles Croce-Spinelli, the opportunity to take stock of the link between these two worlds.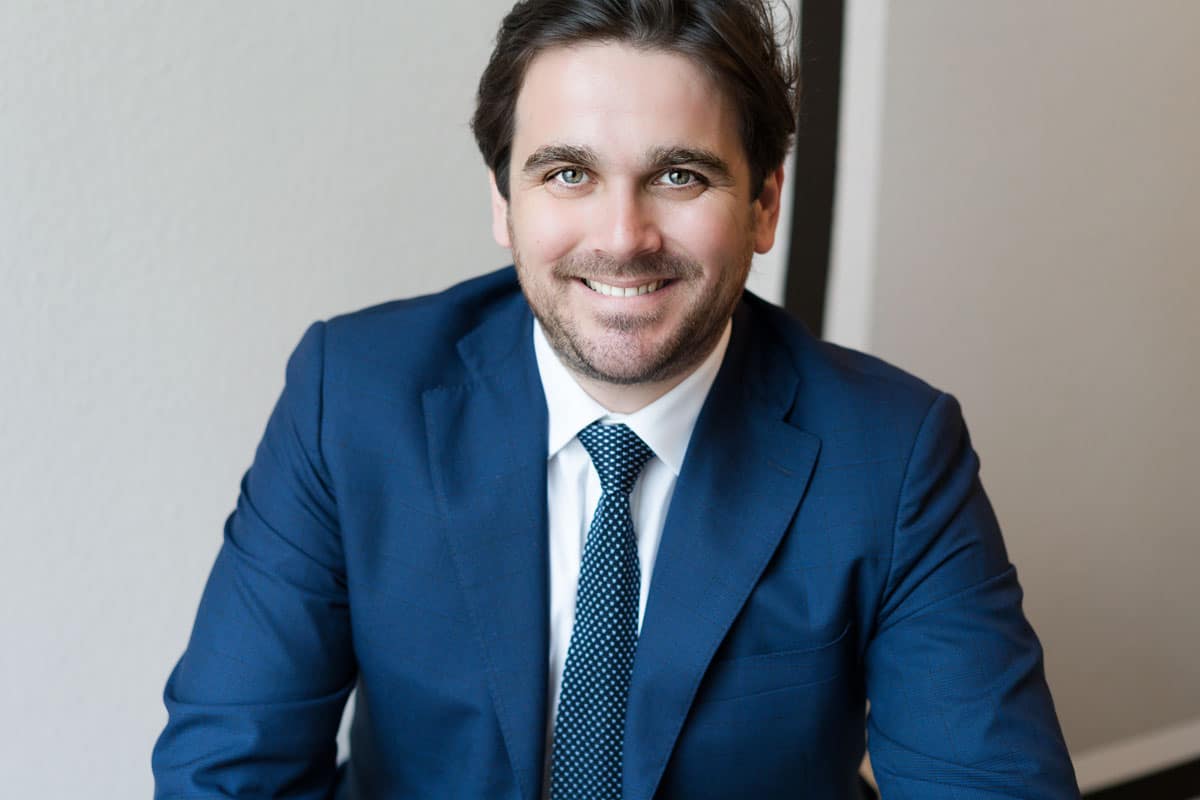 "It is a question here of touching the customer through his passion, a shared passion, which undeniably brings a climate of trust within the relationship."
Can you tell us more about the momentum leading PSPI into the unique automotive sector?
A real car racing enthusiast, I had been thinking for some time now of creating a real bridge between society and the world of motor sport. It started with a range of products and services linked to the development of our "Quartz" range (Modern, Classic, On Track) for owners of luxury, classic or racing cars, with different options (storage, transport, road, driver…) valid throughout the world. Under my impetus, the idea was to go even further than this service – already unique in Switzerland, by extending the target audience concerned by the Quartz range to car racers and their cars.
How did the relationship between PSPI and certain riders begin and then materialize?
My involvement – on a private level – in motor racing having enabled me to forge relationships with many motorsport players for several years, the transition from "staff" to professional was a natural one. It is a question here of touching the customer through his passion, a shared passion, which undeniably brings a climate of trust within the relationship. Not to mention that I arrived with a product and service specifically adapted to their sector, and therefore likely to meet with a favourable response.
For a year and a half, PSPI has been the intermediary between certain riders, their cars and the insurer. And for the first time this year, we have entered the legendary Le Mans 24 Hours race with several LMP2 prototypes. Like all our other client profiles, we act as the representative of our clients' rights and interests to the insurance industry.
What place can a company like PSPI hope to have in the automotive world?
My wish is of course to position PSPI as a leader in this sector, as a company and a trusted player on which the customer can rely. It is certain that by being physically present during the races, it brings added value to PSPI, an additional guarantee of credibility and confidence among the riders and their staff. Starting from there, aware of the importance – even of the inevitability – of direct contact, we are already thinking of other teams likely to be interested in our services and products. And for that, nothing better than to attend the numerous races to sound out the market, expectations and make contacts!
As the only company in Switzerland to offer this type of service and products for classic car owners, our objective is to further develop our visibility in this segment and to demonstrate our true expertise, as well as our experience, which we can describe as "field" without lying!
Are you already thinking about the 24 Hours of Le Mans 2019?
Of course! We will be present next year with the teams we provide. In the meantime, I am looking forward to accompanying our customers on many other races, such as the World Endurance Championship, the 24H series, the Blancpain Endurance Series with the aim of offering our solutions to as many motorsport players as possible.