As ArtGenève opens its doors this week, we invite you to dive into the heart of the "metaverse" (see lexicon at the end of the article), also called web3, and more particularly on one of its segments: Digital Art, or "cryptoart". A series in 3 parts, of which we deliver here the first episode: the interview of Josephine Louis, curator of digital artists and artworks and founder of Funghi Gallery. Her role: to highlight digital artists, promote them, guide them in this digital world, as an exhibition or gallery curator would in the physical world.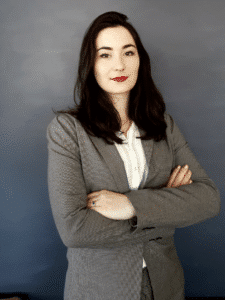 How does the world of digital art (or "cryptoart") work?
It all starts with NFTs (non-fungible token in French, see lexicon at the bottom of the article). In May 2014, New York artist Kevin McCoy, with the help of entrepreneur Anil Dash, created the first digital artwork named Quantum. And it wasn't until 2018 that we saw the emergence of the first digital marketplaces for buying/selling digital artworks, entirely coded. We then speak of "token" for these digital works, unique works.
Who are the artists and art buyers on these marketplaces?
For the artists, we find as many big names of contemporary art, as young artists who perfectly master the codes of digital art and the metaverse.
On the buyers' side, the market is still relatively small but transparent, with in the first place about 50 big buyers/collectors who have generally already – massively – invested in crypto-currencies and can thus reinvest their money by staying on the metaverse, without paying taxes and without going through the traditional market again. The 2nd category of buyers are crypto-art enthusiasts, who often have tenuous ties to the artists. Finally, in 3rd I would also mention those who want to support artists financially, according to the codes of philanthropy.
Generally speaking, buyers are between 20 and 40 years old, with a predominance of Americans (1 out of 2 Americans would own crypto-currency), followed by Europeans and Asia, then strong places like the Middle East, South Africa etc.
Crypto-art, an interesting market to invest, collect and exhibit?
Without a doubt! It really is the future, and not just crypto-art but NFT as a whole.
So certainly, the slowdown of 2021 was also about the use of cryptocurrencies and the imperative of security behind each marketplaces. As far as digital art is concerned, to date the NFT sales that take place daily in the world are essentially paid in crypto-currencies, erecting for the moment a clear barrier between traditional art collectors and marketplaces, clearly distinguishing two very distinct worlds. But metaverse players are addressing these issues, with some marketplaces like Danae, Ninfa.io now accepting credit cards.
The final word
The market of digital assets and that of cryptocurrencies in a singular way will have a great role to play in the economic world of tomorrow and in our daily lives.
Digital Art is an extremely interesting gateway in terms of investment but also in terms of discovery of this metaverse, offering great investment prospects for investors, discoveries for collectors and enthusiasts, and a showcase and playground of infinite possibilities for artists! This is the future, which for some has already begun! concludes the expert.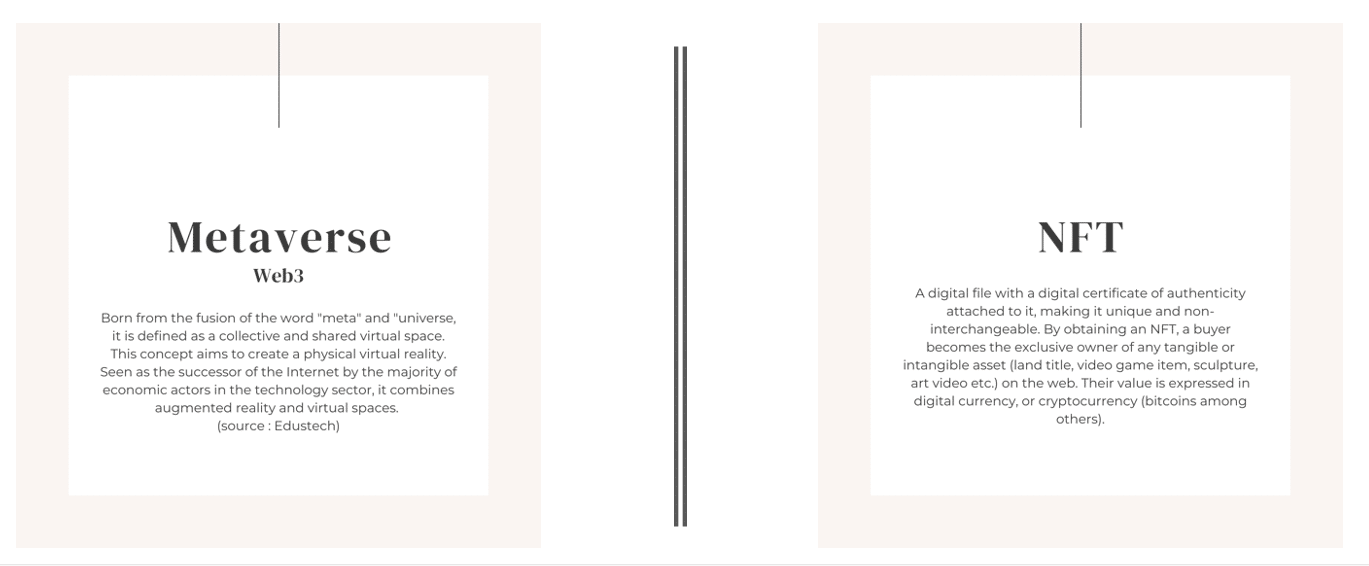 _______________
Pictures : NFT of Digital Art by Ellen Sheidlin // NFT of Digital Art by Sarah Meyohas