When I set up my company in 2013, and became "entrepreneur", I had only a glimpse of what this status could mean in Switzerland, and more specifically in Geneva.
It took me several years to discover what is not only a dynamic but also a supportive environment. It's often said that Switzerland is all about SMEs, and this is above all possible precisely because the country supports them.
The country, but also the Cantons. In Geneva, where my company is based, the economic fabric provides concrete support for entrepreneurs through a flexible job market, networks, associations and foundations (such as the Office de Promotion des Industries et des Technologies OPI or the Fondation d'Aide aux Entreprises FAE), incubators offering concrete advice, conferences and so on. These are all small stones sown in the path of the entrepreneur, guiding him or her to the realization of his or her project, supporting him or her in the growth phase, and even redirecting him or her in the event of failure or a desire to change course.
Some time ago, I attended a conference given by the Director of the SNB to a panel of entrepreneurs. Far from pompous speeches, she addressed us in extremely concrete terms, delivering a strong message that I'll sum up in two words here: the SNB's mandate is to stabilize the economy / inflation, so that you entrepreneurs can do your job well within the Swiss economic fabric. In short: to give us the right conditions to do our business, and thus contribute to the smooth running of the Swiss economy.
Since 2013, I've set up other structures alongside PSPI. Each time, I've received support from the Geneva or Swiss public authorities, doors have been opened to me without (much) difficulty, and, most importantly, I've been given real advice and tools to go further.
To you, this may seem trivial. But believe me, it's exceptional. And very deserving of recognition.
So, thank you, Switzerland.
_____________________
Fabienne Bertolucci's view, financial strategy consultant for SMEs in French-speaking Switzerland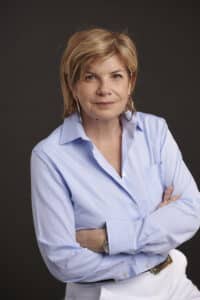 As a financial strategy consultant for SMEs for over 8 years, I can only confirm the enthusiasm and reality described by Fanny.
Many of my entrepreneurial clients have benefited and continue to benefit from the support of state institutions.
Whether it's a project, a transfer or a transition – such as strong growth or temporary difficulties – decision-makers can count on the support of the State through various foundations and organizations.
The law on business support promulgated in 2005 is more than just a piece of legislation; it takes on its full dimension in concrete measures such as aid to facilitate access to financing, or support for managers in specific areas.
The aim is always to maintain a strong, diversified economy that creates jobs, and to promote the development of SMEs.
A true partnership that enables SMEs to build and move forward with many assets!