Marion Festal is a garden fairy. The kind who, with a wave of her magic wand, is able to beautify and transform any outdoor space into a place that reflects who we are. A place that will add value to the building, but which also needs to be properly insured, depending on the value of the furniture chosen, the installation of works of art, or the presence of rare and/or listed plant species. In itself: consider it as a true extension of the building.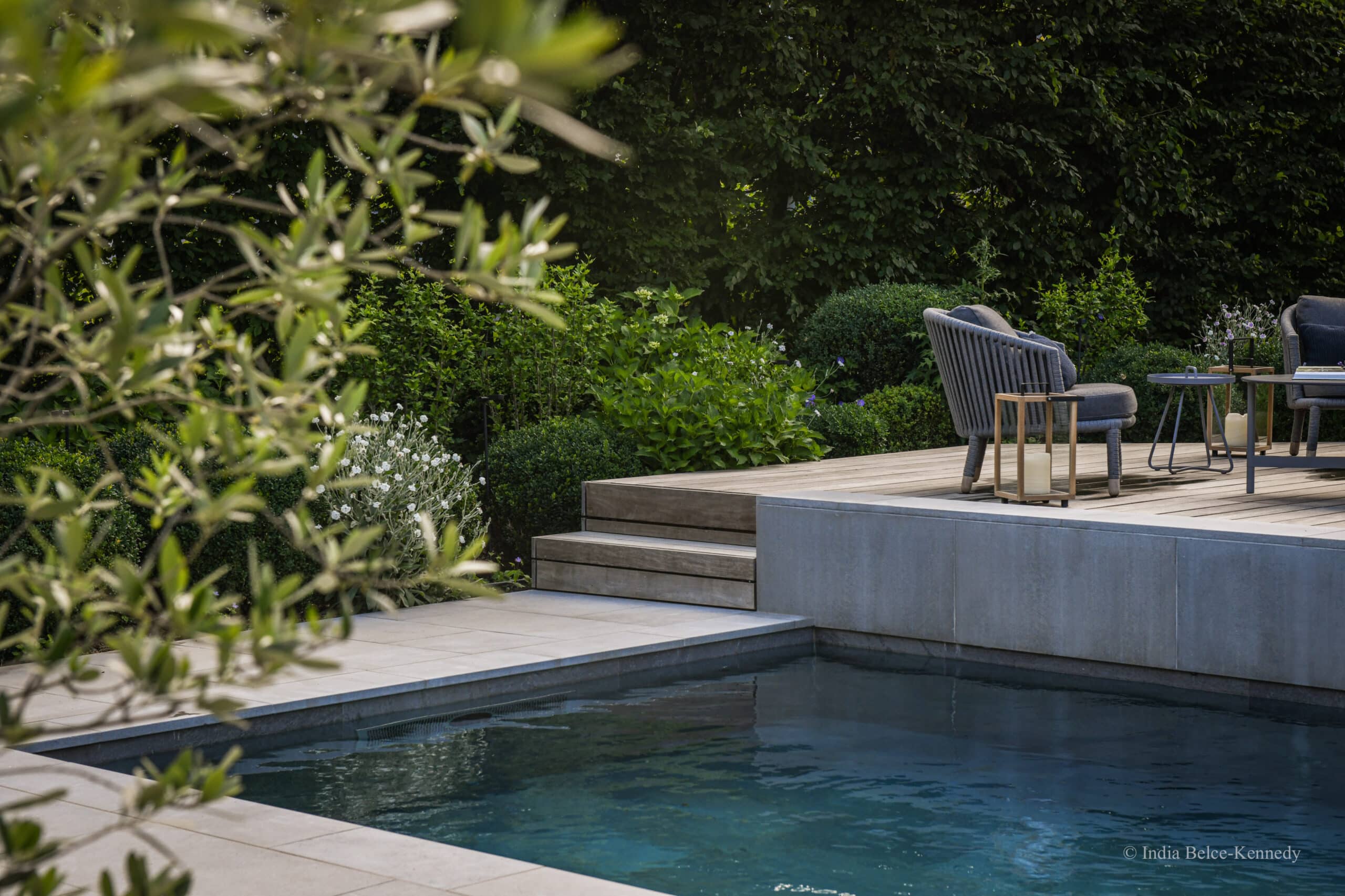 Perhaps as much as plants, if not more, Marion has a deep love of people. It was in the heart of her grandmother's garden, in a manor house in the Oise region, that these two passions for people on the one hand, and plants on the other, developed from an early age.
After graduating from France's top schools, she went on to become an agricultural engineer, then a landscape architect, and opened up her creative world by moving to China, Paris and then Reunion Island, where she was exposed to a wide variety of artistic trends, landscaping techniques and working methods. Since 2012 she has lived in Geneva, where she has set up two offices: Studio Mint for public projects, and Mint Gardens for private projects.
When she designs a garden, a terrace or a patio, it's first and foremost by talking to her host, trying to find out more about his travels, his passions, his way of life, that she gradually sketches out what will be the future architectural and plant identity of the place. An identity that also reflects his values, his sensibility, his style, for gardens that give that impression of naturalness, as if each element – terraces, paths, pool, plants, furniture, lighting, works of art… – had perfectly found its place. A kind of evidence, which, as we know, is so difficult to achieve. The outdoor spaces are revealed like an open-air painting, revealing the full potential of these often forgotten gardens.
By increasing the potential of the garden, the value of the building can be enhanced. Enhanced, the outdoor space becomes an extension of the house. From this point of view, securing it as such should be a matter of course.  "People sometimes put art works of art in their gardens and want the same cover as for art works in their living rooms. If the insurer is – generally speaking – rather skittish about this type of risk, it is possible to negotiate coverage. But there is always a sub-limit," warns Heloïse Decrocq-Mosnier, Fine Art Specialist at PSPI. For Angélique Lemaux, Corporate & Real Estate expert at PSPI, trees considered as rare or century-old spaces should also be covered, this time under Heritage insurance. As for garden furniture, it's home insurance that should be covered.
Mint Gardens, exceptional gardens and terraces
by Marion Festal, Geneva